Timesheet system for everyone
Do you need a reliable application, which would keep track of your time sheets? You are on the right address.

Timesheet
Simple table allows for efficient data entry.

You can export your timesheet for billing, later use or other purposes.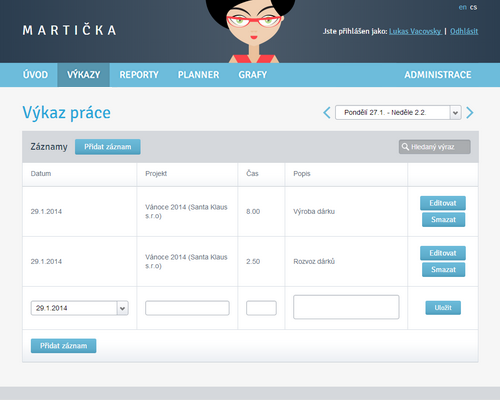 Planner
Tool for planning and scheduling your resource allocation.

Martička helps you to manage your resources. It also keeps track of holidays for you.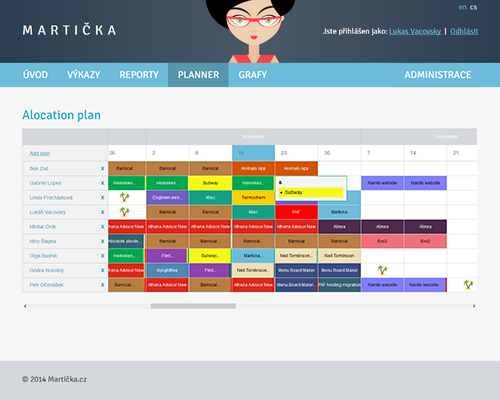 Reports
This is where you can filter all the data according to your liking. Drill down to exactly what you need.

You can as well send a "read only" preview to your client. Very handy indeed!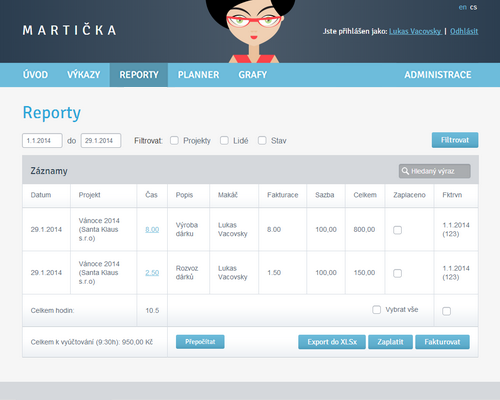 Graphs
Everyone loves pies, right? I mean pie charts.

Visual data presentation helps you to see things from the right perspective.
Online, quickly, easily.
Works well on a computer, tablet and your smart phone too.